Our Leadership Team
Executive Principal: Lisa Ashcroft-Day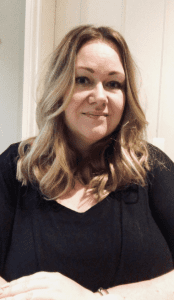 Lisa completed her teaching qualification at Loughborough University in 2002 and became an Advanced Skills Teacher within her first 2 years of teaching. In 2006 she became Head of KS4 in a large secondary school and successfully led a team of tutors to secure outstanding results for the Y11 cohort. Lisa is passionate about supporting pupils to overcome barriers to learning and therefore decided to complete her National SENDCo Award through Northampton University. Having gained her SENDCo qualification she took on a senior leadership role to develop inclusive practice across the school. This was recognised by OFSTED who commented on the 'highly effective leadership for pupils with special educational needs and the impact this had on pupils outstanding progress.' Lisa also has extensive experience as a Designated Safeguarding Lead.
Executive Vice Principal: Steve Cumberworth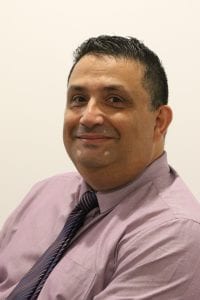 Stephen graduated with a PGCE in Science in 1994 from the University of Bath. Having taught in schools in Dorset, Essex and Lincolnshire Stephen became a Head of Science in a Lincolnshire school in 1998. After being appointed to a Local Authority School Improvement Team as Science adviser he became an Ofsted inspector, and worked with the Qualification and Curriculum Authority, Teacher Training Agency and National Science Strategy. Stephen gained his NPQH, has been a school leader in 6 educational establishments and proudly joined Springwell Alternative Academies in September 2019. Stephen believes unreservedly in promoting high standards and facilitating achievement and ambition for all young people that he feels privileged to work alongside.
Stephen loves working in AP as he enjoys seeing pupils who found mainstream education difficult to manage flourish and enjoy success day in day out.
Executive Vice Principal: Sarah Jorgensen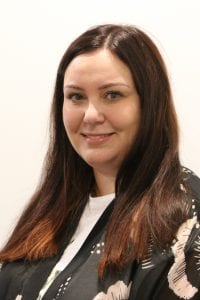 Sarah began teaching in 2003 as a Science Teacher following her BSc Biology and PGCE at Hull University. She spent the next 14 years in mainstream secondary schools where she enjoyed developing Teaching and Learning in the school as Head of Science and Teacher Training Coordinator. Following her NASENCo qualification Sarah then joined the senior team as SENDCo, Specialist Assessor and Designated Teacher for Looked After Children. She moved to Alternative Provision in 2017 and since then has enjoyed the role of SENDCo and Head of School prior to becoming Executive Vice Principal. In her time at Springwell Sarah has completed qualifications in Nurture and in Theraplay. She is passionate about improving outcomes for disadvantaged children and has recently completed a Masters Degree in Special Educational Needs where she considered how Theraplay can support children with SEMH needs.
Sarah loves working in Alternative Provision because the nature of the setting allows staff to really know and understand each individual child enabling them to be better supported and ultimately thrive.
Deputy Head of School/SENDCo: Laura Turner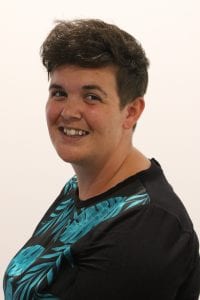 Laura completed her teaching qualification at the University of Bedfordshire in 2012 and started her teaching career as a teacher of P.E. in Secondary Mainstream education. Three years into her career with three years mainstream experience, Laura started her Master's Degree in Special Educational Needs and started her career in pupil referral units. Since 2015, Laura has been part of Lincolnshire Teaching and Learning Centre and Springwell Lincolnshire as both a Key Stage 3 and Key Stage 4 Teacher delivering practical and creative learning to engage all learners. Laura has also taken a lead on internal verification as well as liaison with external exam board assessors at both BTEC and GCSE level.  In 2018, Laura graduated with an M.A. in Special Educational Needs from the University of Nottingham and started her leadership career as Deputy Head of School/SENDCo at Springwell Lincoln City Academy Mablethorpe. Laura has most recently obtained and completed her National SENDCo Award with the University of Northampton to progress further into her career in Special Educational Needs. Laura is one of our Deputy Safeguarding Leads at Mablethorpe and works hard with other staff to ensure our students on roll are safe. Laura is passionate about Trauma Informed Practice as well as Nurture Principles and is currently working towards achieving the Trauma in Schools UK Award for Springwell Alternative Academy Mablethorpe.
Pastoral Lead (North): Jayne Battersby
Care Team Lead (North): Bridget Rodgers
Primary Lead: Sarah Lewis
Secondary Leads: Mark Haggis (KS3) and Laura Galley (KS4)
Senior Administrator: Verity Cope